Residential Fence Installation
We offer not only the best custom fence installations in Miramar Florida, but we also know we offer highly competitive pricing. We are always ensuring we are serving our clients with the highest level of services and we strive to beat all competition!
Commecial Fence Installation
Our commercial fence installation contractors offers the highest quality services available. You need to protect your commercial property investment, and Miramar Fence Builders is here to help you do so!
When you need simple fence repair services in Miramar Florida, we have got your covered! From a few pickets to erecting a fallen fence, we have done it all. Give us a call today for a free quote!
The Fence Builders Difference
The Fence Builders is the go-to fence contracting company that has been serving Miramar and Broward County for decades. Over that time, our team of experienced contractors and fencing specialists have garnered the reputation as the local fencing expert. We are about high-quality, high-functioning, low-cost fence installation and fence repairs for our clients.
These services are supplied by our local fence warehouse. We have access to only the finest commercial grade fence materials because we want you to have a quality fence without busting your budget. Fence Builders has affordable options that are quoted during your initial consultation.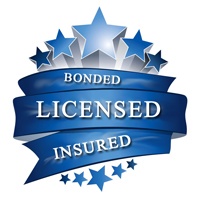 Why Should You Choose Miramar Fence Builders?
1 - Experience: When it comes to experience, Fence Builders is second to none. With over 15 years of professional service, our fence company knows what it takes to make a great fence. We have accumulated an impressive inventory and catalogue that will guarantee you a beautiful fence.
2 - Professionalism: As a reputable fence installation contractor in Miramar, we are known for delivering on principles of professionalism. Our expectation is to exceed yours; we adhere to strict standards of safety and quality assurance. We also work with local HOA's and the city to handle any paperwork and obtain the necessary permits for compliant service. This means that your fence won't be violating any city codes. We also carry extensive insurance policies to protect both parties. This, along with other proactive measures, takes all the pressure off of you. We offer complimentary manufacturer warranties to promote the lifespan of your fence.
3 - Customer Service: Fence Builders is incomparable in the field because we have some of the finest customer service in the city. We are committed to giving our customers 100% satisfaction by answering inquiries, educating customers on the process, providing fence maintenance pamphlets, and finding customer-specific solutions. Our interest-free financing packages make your fence fit your budget and put the focus on getting you the best residential or commercial fence for your property. Our customers are a big reason why we continue to grow; many of our new clients are a result of customer referrals. With our referral program, clients can receive savings on future services by the Fence Builders!