The Leading Pool Fence Contractor in Miramar Florida
Pool Fence Installation in Miramar Florida
Miramar Fence Builders is the number one fencing contractor for pool fence installations and repairs. Because we live in the sunshine state, the tropical climate is great for the beach. However, many people don't want to wait in long lines, struggle for paid parking spots, and navigate clueless tourist crowds at the beach. This is why the pool is a great place to enjoy the rays. In order to enjoy your sunbathing in the comfort of your home or commercial property, having a pool fence is essential. Our experienced team of fence building subcontractors have an aptitude for designing top-notch pool fences for you.
Miramar Pool Fence Contractor
Our Fence Builder team leads the area with our pool fence installation services. To start, we have the most intuitive catalogue of pool fence designs that are customized to match the aesthetics of your pool area. They can be made to go with pool decks and pool pavers for a congruent design. Our base model pool fence installations are made from only manufacturer-approved, commercial grade fence materials. Our pool fences are made with PVC, vinyl, wood, aluminum, and even wrought iron!
Pool Fence Repairs
Do you have a pool fence from a previous installation company or a DIY (do it yourself) project that is in rough shape? Fence Builders is not only renowned for our awesome installations, but we also handle pool fence repairs. Broken fence panels? Fixed. Pool fence off its hinges? Not anymore! Regardless of your repairs, we are guaranteed to find the solution to make your pool fence as good as new.
All contracts and services done by Fence Builders come with a multi-year warranty. This means that your fence is insured to last for many years, leaving you with an amazing fence!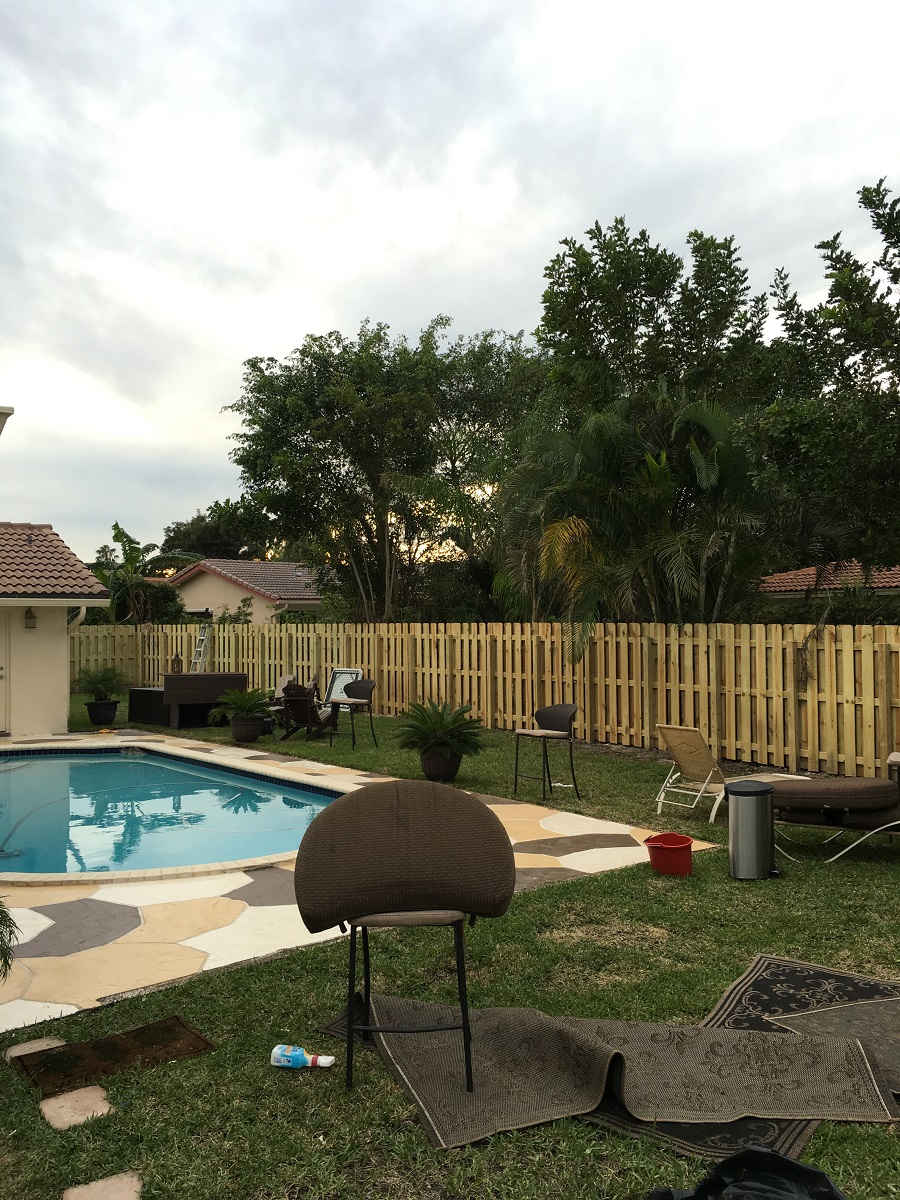 Pool Fencing Installation Services - Residential & Commercial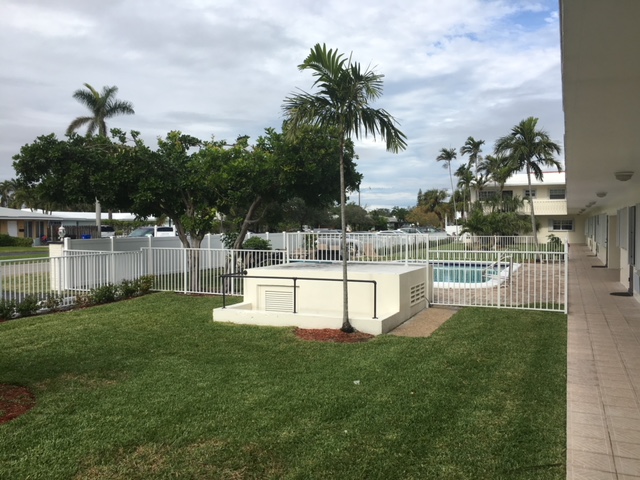 Reasons to get Pool Fencing
Residential pool fence
As a resident of Miramar, you may not know that your HOA and land ordinance requires homeowners with pools to have pool fences. If you do not want to be fined for a lack of fencing, or inadequate fencing, you will want a professional fence contractor to handle your pool fence installation. Not only does a pool fence avoid fines, but it also helps avoid drowning risks. They can keep small children and pets from accidentally falling into the pool. Also, pool fences can boost privacy, so next time you host a pool party, you can keep out eavesdroppers.
Commercial pool fence: We also work with commercial properties all over Miramar. From beachside hotels to apartment complexes, plenty of properties have pools. For similar reasons as residential pools, they have a need for pool fences. The last thing your hotel needs to worry about is having trespassers or non-guests taking advantage of your pool at the expense of your actual guests.
Call Miramar Fence Builders Today for your pool fence installation!
Ready to schedule your initial consultation and schedule a fence installation service for your pool? Call Fence Builders and get connected with our amazing customer service team!